Sunday, July 17th, 2016...10:09 am
Rambo's 3 week break
Jump to Comments
It's been pretty busy in our household lately!
Rambo had a good three weeks off from walking and running, replaced with simple exercises, massages and quick trips to the parks. I made a lot of notes and took some pointers from him for my next holiday.
1.Take 3 weeks off
2. Have a massage every 3 – 4 days
3. Sleep a lot
4. Get people to bring me food
His weight is still being transferred to his front legs a little but he's been standing and walking much better.  The step up exercise has been the only core exercise he's been doing for now. And I've been building up the height for him but I'll read through the Tripawd PDF again to get some more core exercise ideas as he's finding the exercise pretty easy.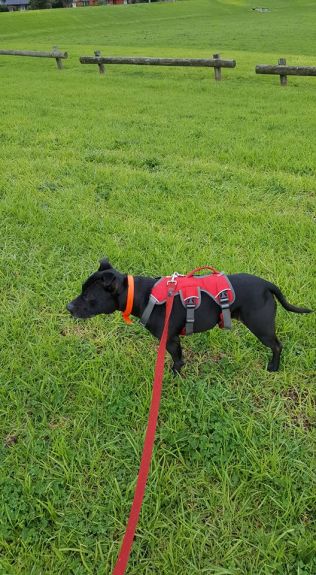 We've also had another dog in the household, Maggie. She's mum's dog, and with mum overseas till October she's been staying with us. During Rambo's mini vacation, she ruptured her left back knee so required TPLO surgery. For the next 2-3 weeks she'll be doing no exercise and will only be allowed to walk around when she needs to go outside to do her business.
Lucky for Maggie I've got everything she needs because of Rambo's surgery. And Rambo had mostly everything he needed because Jazzy had a hip replacement when she was one >o<
So for now Jazzy is the only dog in the house that needs a good amount of exercise.
So off to the park!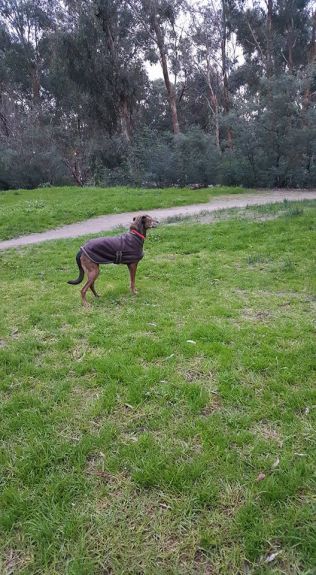 Mel x