Monday, June 27th, 2016...10:44 am
Back to square one
Jump to Comments
Rambo has been pretty wobbly the last few weeks. He's gone back to putting all his weight into his front legs and allowing that back leg to roll out a little which makes him quite un stable standing and walking.
I took him to Dogs In Motion in Moorabbin and saw one of the physiotherapists there to help us out. She suspects that he may have tweaked a muscle in the back and so has transfered all his weight to the front.
She gave him a good massage to help with his knots, and I fed him treats as he was a little cautious of her.
He definitely enjoyed the massage but had that "im still watching what you're doing" look in his face… 😛
So a week or two of rest is on the agenda for Rams as well as a massage at home 2-3 times a week and his step up exercises daily.
It's back to square one for us with his exercises, focusing on core, balance and stability again.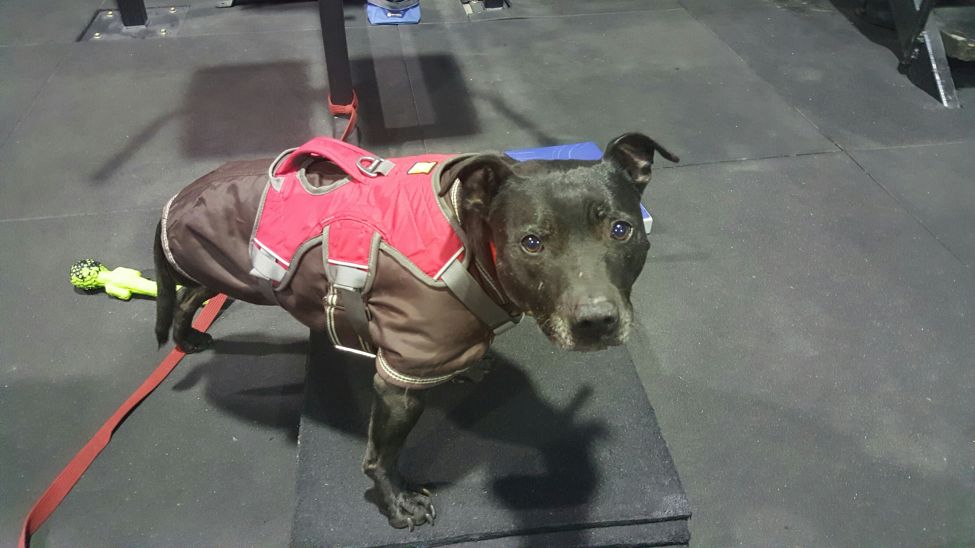 He's also wearing his harness over his coat because he's a little fashionista in winter.
Mel x