Tuesday, March 29th, 2016
It's been about 2 months now. Its crazy to think of the amount of stress everyone went through when rams had the surgery because now it's like he didn't need his fourth leg in the first place!
His fur is starting to grow back and his energy is back. Having three legs has not stopped him in the slightest.
His back leg does not drop so much anymore when he's standing but some days, particularly after some exercise he might lick his front paws and legs. I did get him some socks, but so far he's not liking me putting them on him, so I tried some cream and didn't like that either. It's going to be a slow progress. Patience, patience patience.
Does anyone have any suggestions on what else I could do for his paws?
He still goes for short walks about 10-15 minutes with a long nap to follow. His nails are also getting pretty long so i'll see if the walks on the concrete will help with that. Hopefully it will or else it's rambo vs the nail clippers.
We made good progress over the weekend. He can now drop on command again!
I also purchased the Fit Paws paws pods for him.  He's not ready to balance on them yet so a simple 'tap' technique has been working better so far. I started with one then added two. Once he gets the idea i'll teach him to tap with his back leg with the intention of progressing to balancing.
He is climbing more confidently too 🙂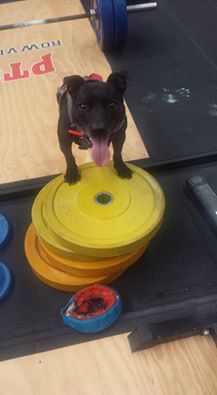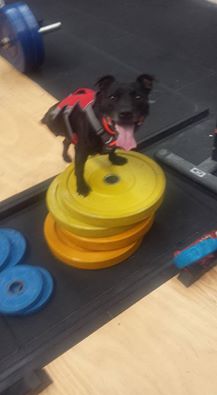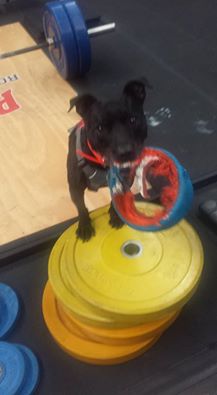 Rams also made a new friend over the Easter break. My mum made a little doggie, who also has three legs!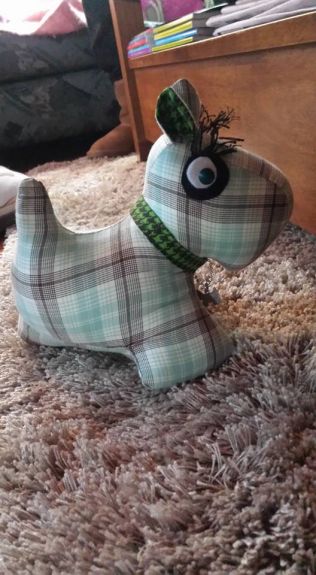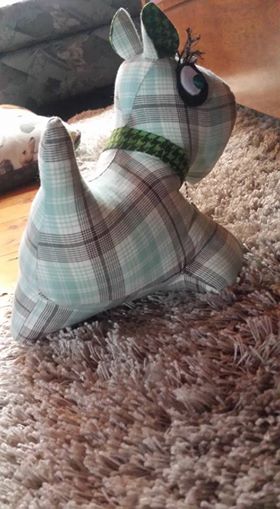 Mel x